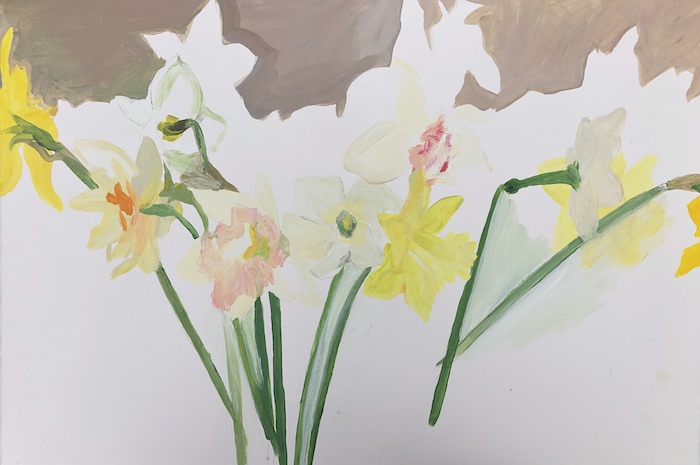 In the fall I bought tulip and daffodil bulbs from Carolyn Snell — special varieties for cutting such as billowy 'Apricot Parrot' tulips and blousy 'British Gamble' daffs.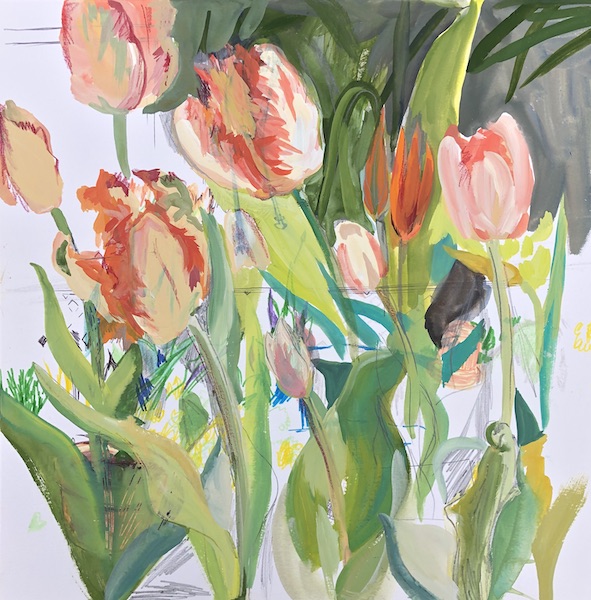 Bulbs are these little gifts for your future self, carefully tucked in at the end of the fall, to surprise you with the arrival of spring. I watched these beauties grow right outside my front door, until a sunny day when I sat down on the edge of the porch to paint them, and cut more to bring into the studio.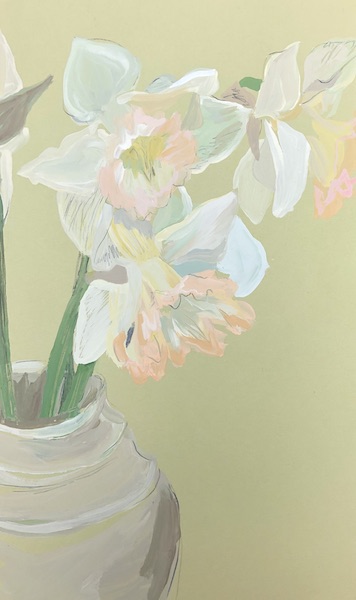 Even white daffodils have a tinge of yellow when they first open, brightening to a truer white with time. Tulip petals are like paint chips –even subtle or pastel colors appear highly saturated.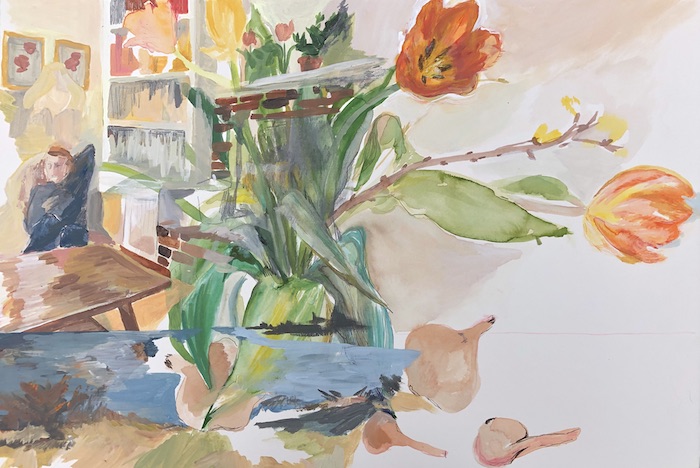 None of these paintings are quite finished, and I'm not sure where they'll end up. I want to work back into them a little more, like this last one, layering landscapes and everyday spaces. Tulips and daffodils signal spring, the start of the growing season, and the beginning of my project.