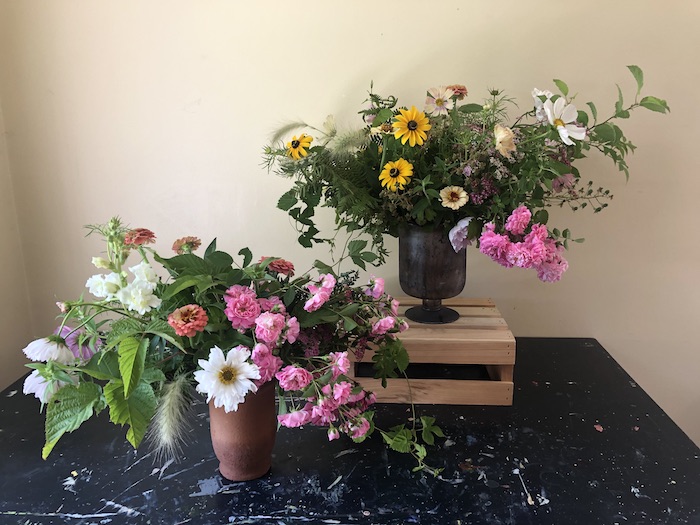 On July 9th, I went to Sarah Lapine's farmhouse in Pownal to pick up flowers. She surprised me with two arrangements instead of one, and they were stunning — I really couldn't wait to start painting as soon as I saw them. I was excited to work from them both separately and together.
I first met Sarah in 2015 when we did a pop-up together, but I had been following her work even before that. Her style is a beautiful balance of composed and naturalistic. Each flower appears carefully chosen for its color and form and how that will alchemically come together with the arrangement as a whole.
She created these with flowers from her own farm. The experience of painting flowers is different than just looking at them — I hadn't quite realized before the way the curved back petals of black-eyed-susans actually form crooked angles, or the translucency of cosmos petals.
To see more of Sarah's work check out https://www.watershedfloral.com/ & https://www.instagram.com/watershedfloral/