I have been tracing seasonal shifts and changes through my bouquet subscription from Snell Farm. My pickup day falls at the end of each month, and Carolyn curates the batches of bouquets based on what is at its prime in that moment. I love the color stories she creates as well, and they pull me right into the studio.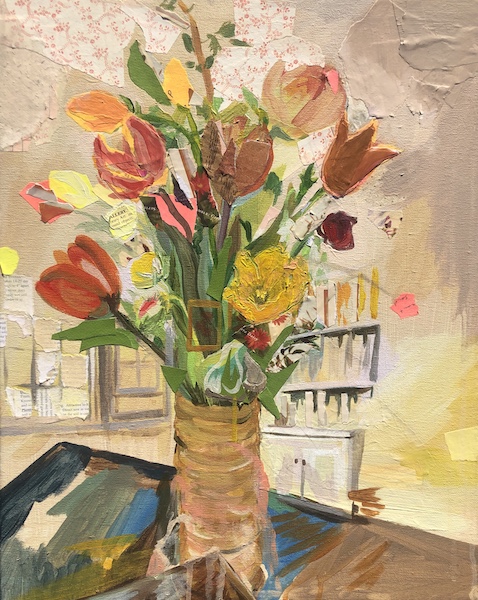 In May, it was poppies, tulips, ranunculus, leucojum, and raspberry greens. The translucent orange 'Brown Sugar' tulips are central to the composition. I later layered in the view from my living room sofa, as something about the colors and shapes drew the two together for me.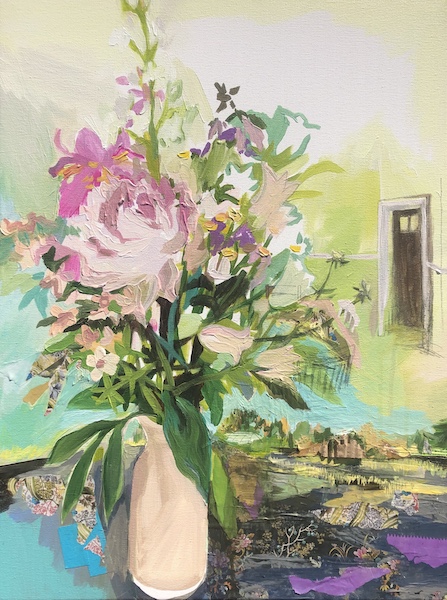 The end of June brought peonies, campanula, phlox, winged everlasting, foxglove, bupleurum, russian statice, and stock. I layered in the landscape along the horizon-line of the table, but it felt a bit saccharine, so then I added the floating interior as well.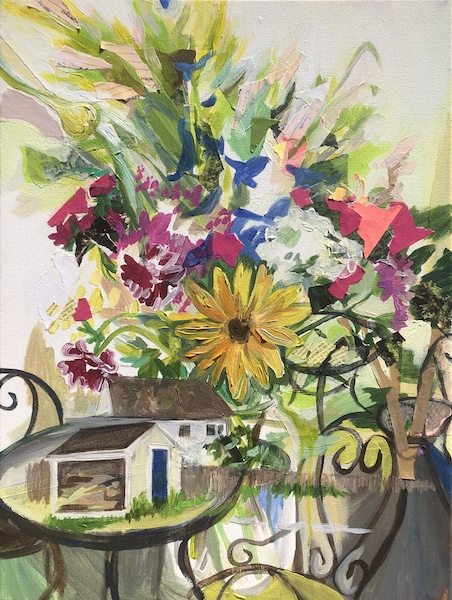 July was a colorful bouquet of rudbeckia, scabiosa, sweet william, delphinium, snapdragon, matricaria, daucus, yarrow, goldenrod buds, and a garlic scape. I got lost in the bright mix and multiple layers. Incorporating these other spaces with the bouquets is very much an experiment and I think I have a lot more investigation to do — to be continued in August, September, and October.
For more about subscriptions from Snell visit: https://www.snellfamilyfarm.com/bouquet-of-the-month