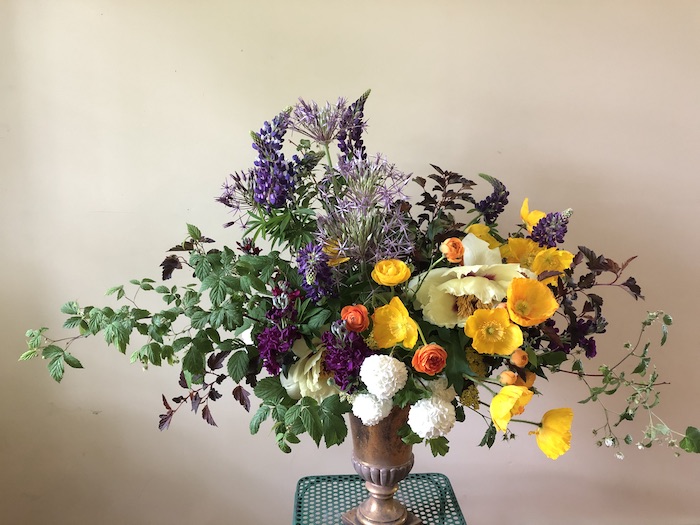 For the first collaboration, I commissioned an arrangement from Carolyn Snell — an incredible local flower grower and designer. I had the pleasure of working with Carolyn last season, and she brings so much inspiration, energy, kindness, and generosity to our local flower community. I had worked in flower shops for several years and it was truly eye-opening — in the best way — to work at a local farm. Carolyn often describes her style as 'floral chaos' because she loves combining colors and textures. I love it. To see more of her work, visit https://www.snellfamilyfarm.com/flowers & https://www.instagram.com/carolyn.snell/
I picked up this arrangement from her on June 10th and was blown over when I saw it. It was wonderful company in the studio. And I will admit to moving it around the house with me throughout the week as well. The abundance of poppies, lupines, alliums, ranunculus, and tree peonies tell the story of a particular moment in the season. The contrasting yellows and purples and sweeping shape speak to Carolyn's training as a painter and inherent knowledge of plants.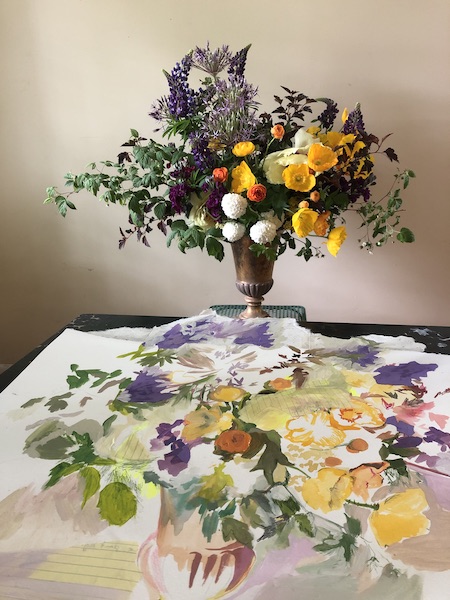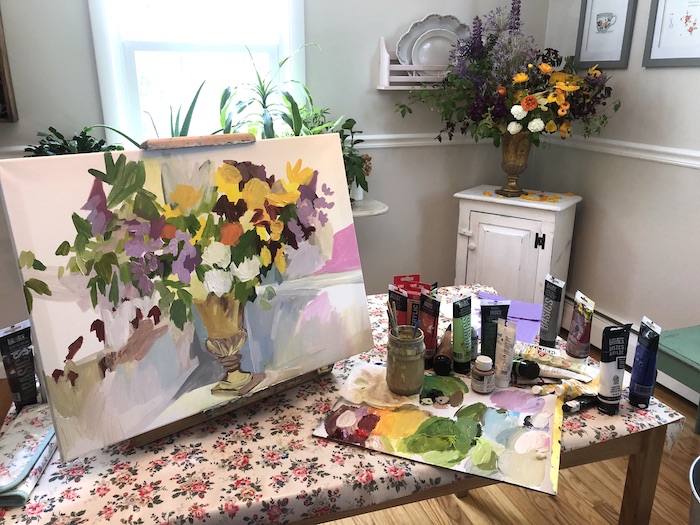 I created one piece on a large piece of paper, that proved itself not large enough, so I added on more. I started with gouache and pencil, and added acrylic in later layers. This took several full days, during which time the flowers did shift and change, but I enjoyed that as part of the process. I also did two smaller paintings on canvas. One was very quick and unfinished, and I intend to layer back into. The other is more fleshed out, but still feels like it needs something — sometimes that feeling leads me to collage or incorporate another point-of-view — so we'll see what happens.