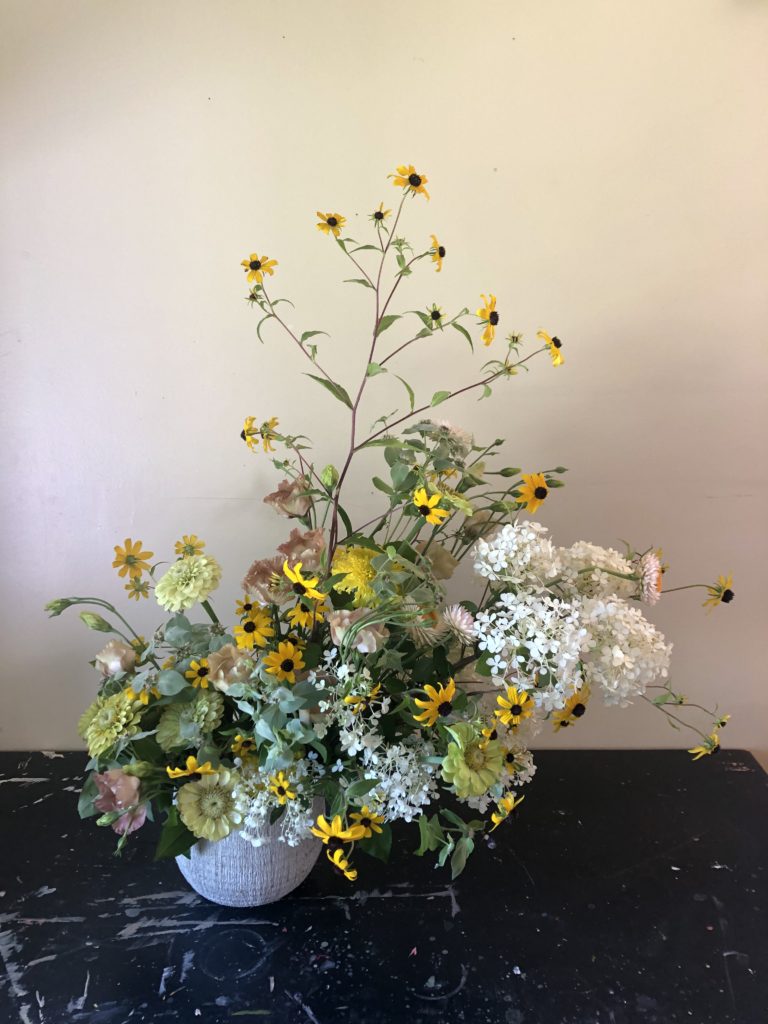 John Sundling's little shop in Portland's East End is a hub of creativity and inspiration. He offers a variety of interesting houseplants, with a wealth of knowledge to back up the wide selection. Houseplants are very trendy, and this has led many people to treat them as decorative objects rather than the living things that they are, but stores like John's help guide in the right direction: plants are, of course, more beautiful when they're in the right environment and well cared for.
I've met John only briefly, but am familiar with his floral design through ambitious projects like Art In Bloom at the Portland Museum of Art and from frequently packing his local flower orders while working at Snell Farm. He leans heavily into the seasonal shifts, going with whatever is the freshest and most beautiful at each particular moment. To read more in John's own words and see his beautiful design offerings, visit plantoffice.net
For my project, he created an asymmetrical and airy arrangement. With bouncy rudbeckia triloba, floaty mauve lisianthus, frothy mountainmint, cloud-like viburnum, glowing yellow marigolds, sunny helichrysum, and crisp lime zinnias, it spoke plainly of summers in Maine. With my studio windows open it moved subtly in the breeze as I worked. I kept it around an unreasonably long time, as even when the flowers started to fade, it still looked beautiful.