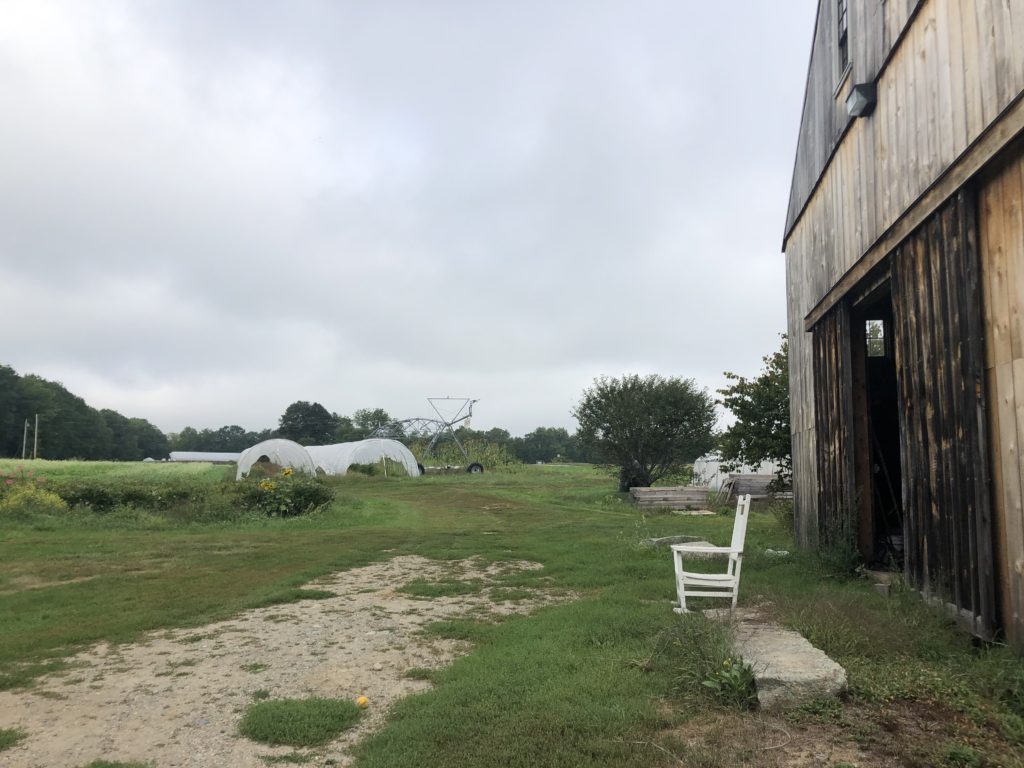 Broadturn Farm is a staple of the local flower community, supplying many designers and creating their own fantastic arrangements and event displays. Atop a winding hill, on the Buxton edge of Scarborough, the farmland is longterm leased from the local land trust.
Stacy and John run the farm so creatively, growing some veggies alongside their flowers (all certified organic) and integrating educational programs on the farm as well as hosting events. This is a lot of hats to wear, but they do it gracefully and generously — always forward-thinking and community focused!
On the Wednesday morning when I picked up this piece, the farm was quiet and peaceful — that is, until I set off my car alarm when loading up. Sorry friends and neighbors!!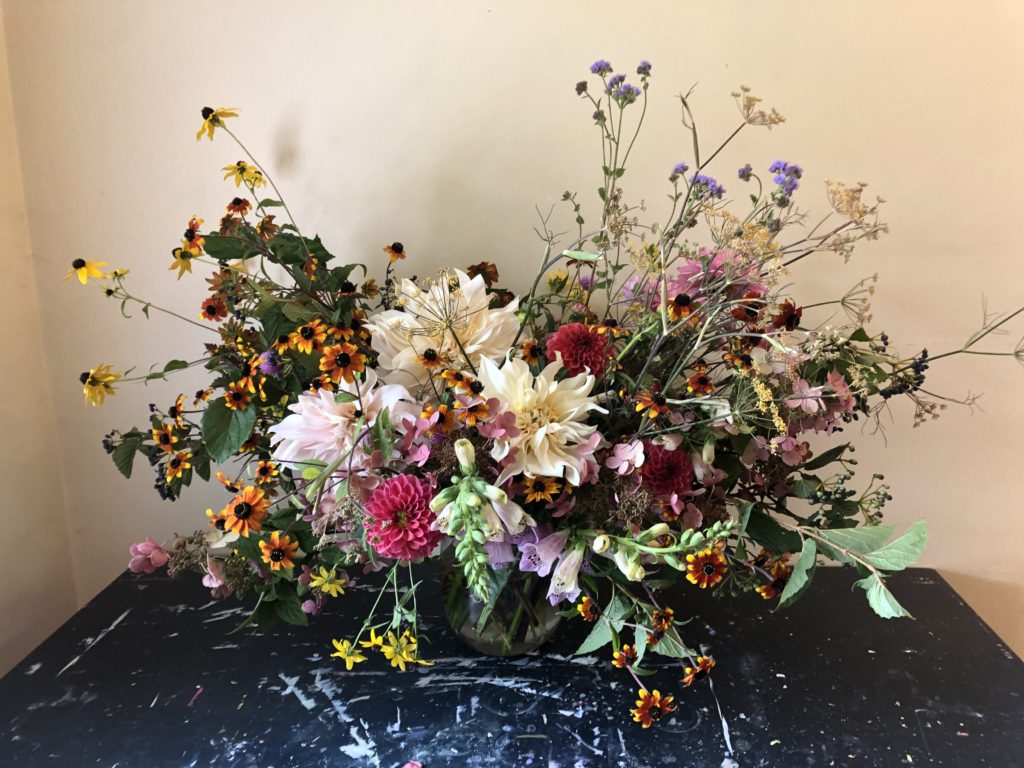 This stunner of an arrangement illustrated the abundance of September in Maine, pushing right up against the first fall frost. My fingers were itching to start painting, and my eyes kept getting lost in the complexity. The smile-like arc it's shape made me want to work off the edges of the paper, sort of like a 2D sculpture. The range from soft soft dahlia petals to deep bright amaranth and rudbeckias gradating from red to yellow made this such an interesting palette to work from.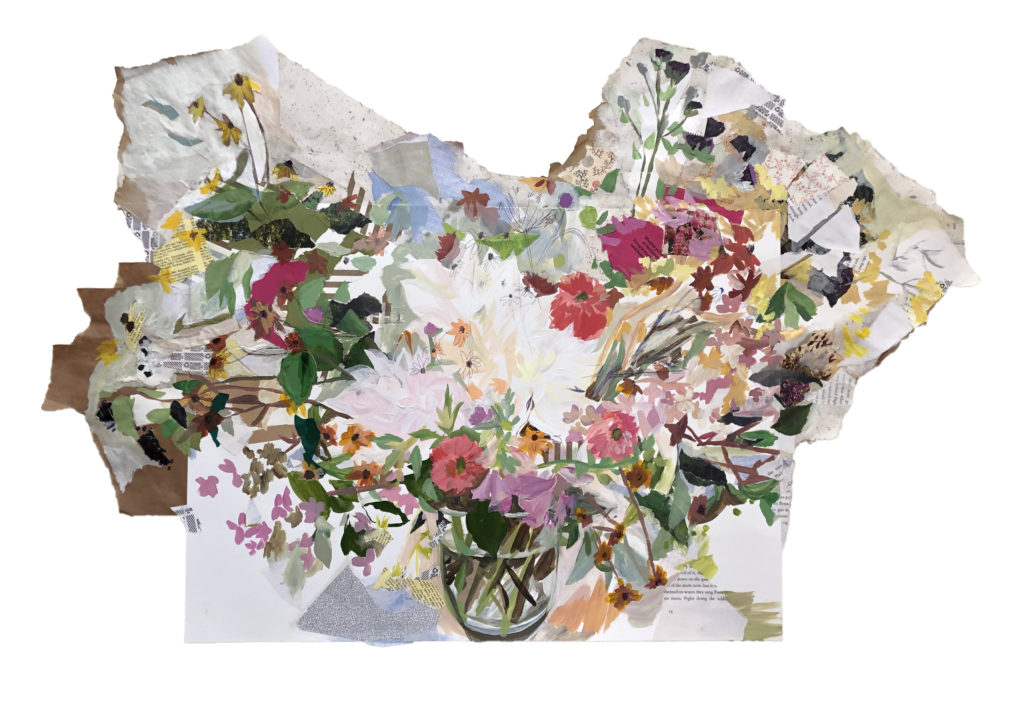 I also felt compelled to paint this arrangement within a space, so I worked from life for the flowers and layered in some views from photos I had snapped at the farm.