I met Anika on a delivery run last summer. I drove past her sneaky hidden driveway and had to double back. When I found my way, and rolled slowly down the long dirt drive, I saw a happy messy meadow on one side and garden beds all down the other. As I parked, a tribe of friendly ducks and chickens came out to greet me. I handed over the buckets of hop vines to Anika, and she generously gave me a quick tour of the flower patch out back too.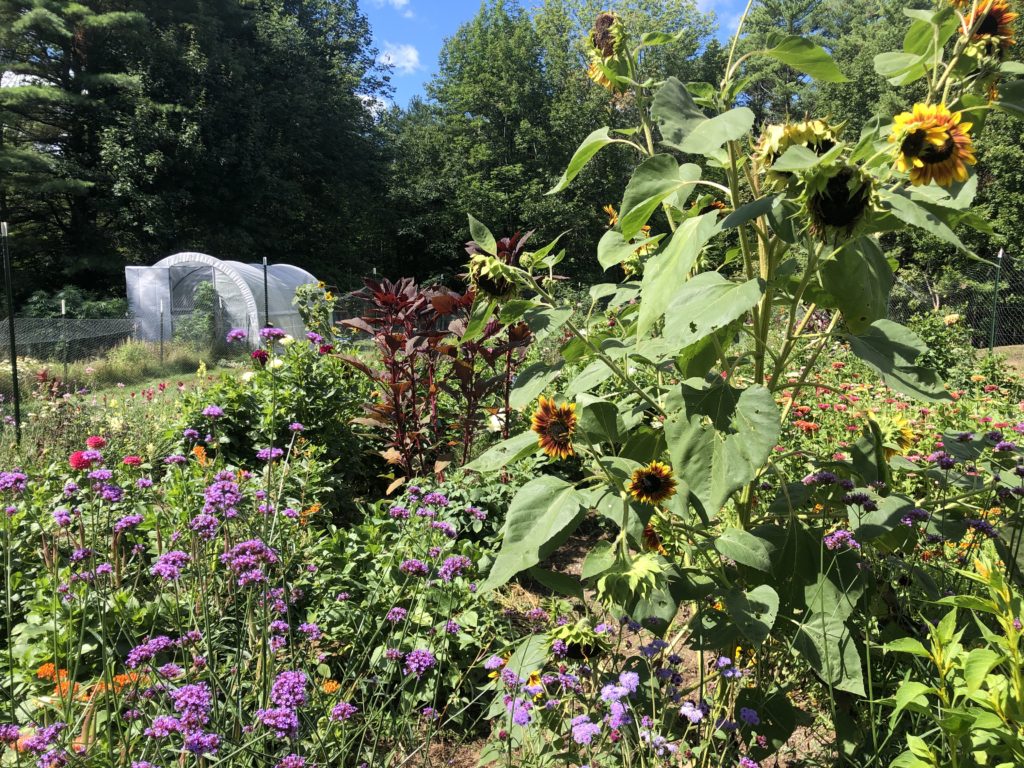 Though mostly a one woman operation, Bad Rabbit is a true farmer-florist, with an extensive set-up. When I came back late this summer to paint plein air, she told me a bit more about how her business evolved naturally — from falling in love with and tending to that piece of land, to setting up at farmers' markets, to getting more and more wedding and event requests. Her creations are overflowing with flowers and remind me of the strength, abundance, and resiliency of well-grown flowers — as opposed to the delicacy which is often portrayed as first and foremost.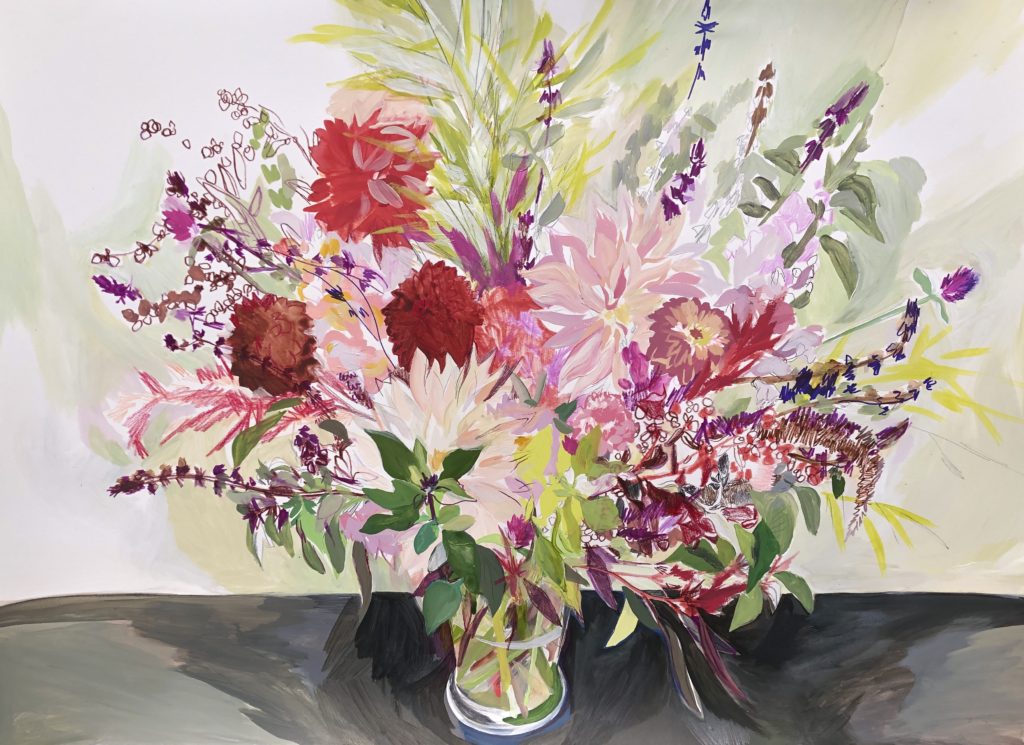 She made me two arrangements, both captivating my attention, and though different visually they carried the same wonderful smell of holy basil that lasted all week in the studio. The dahlias, zinnias, snapdragons, and basil leaves in the first arrangement called me to paint with cleanly outlined slices of gouache. The second so echoed the exuberance of her flower field that I worked right over one of my plein air sketches, blending the bouquet with the tree line. It was the last day of August, and if perfect days are possible, that was one.