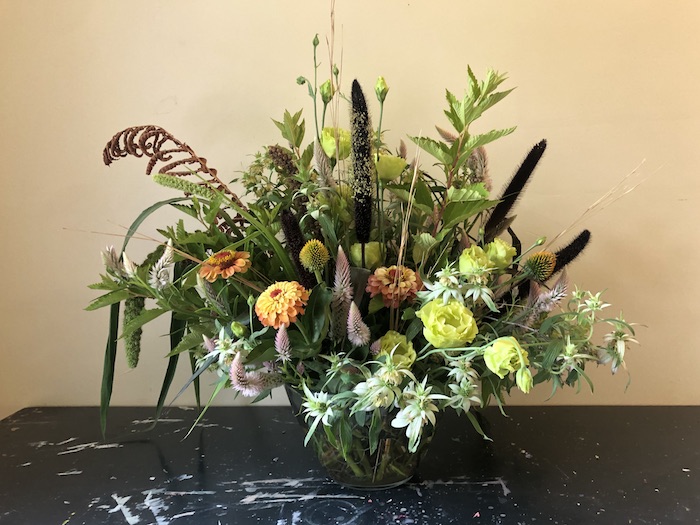 Caitlin's style comes across to me as loose and directly inspired by nature — each piece appears to be not just a composition, but a tiny ecosystem. Every stem relies on each other in a deeper sense. Woodland, meadow, shrubland — she conveys a sense of place.
I met Caitlin in 2013 when we both worked at the Portland Museum of Art. At the time, I believe she was still in school, studying photography. Now, she runs her own floral and garden design business called Runaway Bunny.
For my arrangement Caitlin made this beauty! With 'Queen Lime Orange' zinnias, green lisianthus, soft wheat celosia, echinacea seedheads, mountain mint, green physocarpus foliage, purple majesty millet, blades of grass, and a dried fern. The blend of grass and fern, flowers and shrubby foliage, told a story of the edge of the woods.
To see more of Caitlin's work and to contact her for custom orders, visit www.instagram.com/runaway__bunny